Most modern overhead garage doors are automated. Many use screw drive openers. These devices are based on the newest technology introduced in this field and what is unique about them is the drive.
Our technicians conduct photo-eye tests to check the proper functioning of door openers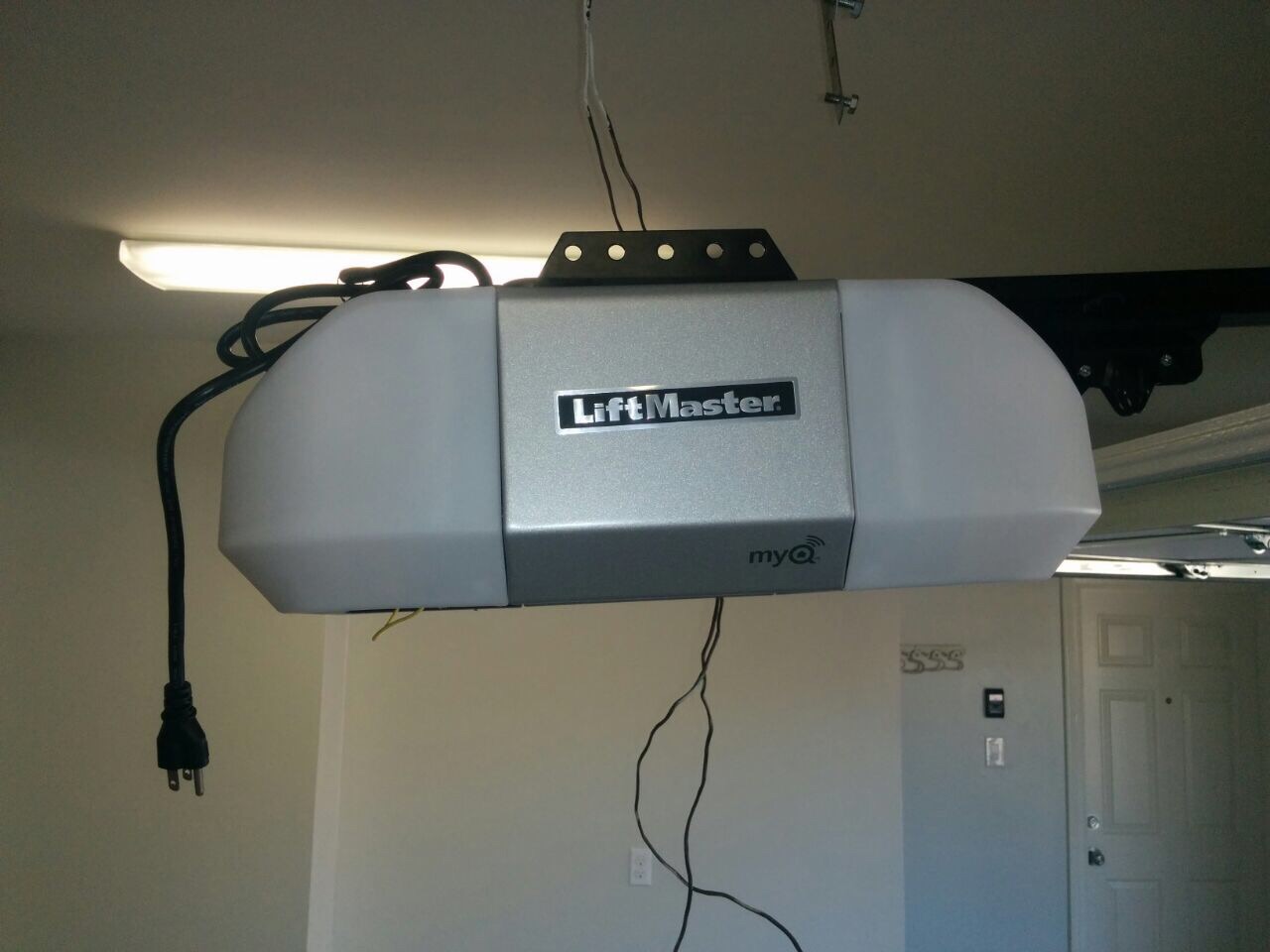 The motor unit of the opener system houses not only the motor itself, but also the circuit board and a set of components responsible for transferring the power from the motor to the drive. Some units come equipped with an AC motor while others use a DC motor. The latter are considered to be quieter and more energy-efficient while the former are known for their durability. The motor unit is mounted on a bracket under the ceiling. A metal rail extends from it and goes all the way to the opposite wall. The length of the rail corresponds to the height of the door. The rail houses a steel rod. This is the driving component. A trolley is attached to the rod on one side and to a moving arm on the other. The moving arm connects the opener system to the door.
When the opener is started via the remote or the wall-mounted button, the motor produces power which is transferred to the set of moving components inside the main unit. It is their responsibility to enable the proper rotation of the rod. The rod turns around its axis. It is turned in different directions during opening and closing so that the trolley moves back and forth respectively. It drives the moving arm and the entire door backwards and forwards.
One of the major differences between screw drive openers and their chain and belt counterparts is that they have fewer moving components. This results in the need for less maintenance. Still, the metal rod requires regular cleaning and lubrication.